Research of Flora and Fauna That Benefit Health
TREE Institute International supports, promotes, and orchestrates research of flora and fauna that can benefit human health. Some of the best remedies, supplements, and compounds used today have been derived from nature, presenting vast opportunities to improve healthcare and wellness. For example, only 5% of the plants on earth have been researched for this purpose.
Also, scientists are just beginning to look at venomous species for their potential uses. Many traditional uses have not been scientifically validated. TREE Institute International will seek out and accumulate such information with the help of indigenous people, especially those in subtropical and tropical areas where traditional health and wellness methods still exist.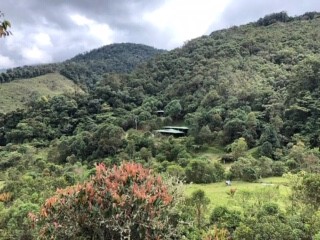 Colombian Andes Flora and Fauna that benefit Health Research- La Mesenia
In terms of the number of plant species, Colombia is a megadiverse country second only to Brazil. More than 60 years of violent conflict has prevented botanists from conducting floristic inventories in the country. However, recent peace initiatives have resulted in greater security in many areas around the country, and as a result, there is a growing effort to renew field work to discover Colombia's amazing plant diversity. Many areas in Colombia have scarcely been explored. One such area in the Western Cordillera of the Andes Mountains is the 3000 hectare La Mesenia Paramillo Nature Reserve that is safe and protected. A comprehensive study in La Mesenia along with the local knowledge of the indigenous peoples will greatly advance the knowledge of Colombia's plant diversity and the still active traditional uses woven into their healthcare today.
Research of Plants That Benefit Human Health
In Southeast Cuba
TREE Institute International is supporting independent scientists to research plants that could benefit human health, which are currently being used by indigenous people in the Sierra Maestra mountain range area.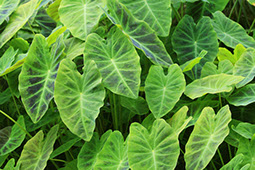 Traditional Medicine Research Center Cienfuegos, Cuba
In Cuba
TREE Institute International has just begun an exciting new project in Cuba with an amazing collection of medicinal plants. There is a farm in central Cuba that is dedicated to the cultivation and research of native plants with medicinal attributes. The plants cultivated and researched have come from a long history of natural medicine and ethnobotanical tradition in Cuba.
The TREE Institute International is currently developing a strategy to inventory and document the activities on this finca as a basis to begin the systematic analysis of the biochemistry of the plant material.
Ecological Research and Conservation
TREE Institute International supports the ecological research and conservation of critical habitats, endangered species, and new species. Traditional uses of flora and fauna can also be uncovered while working with the local people of these areas.
It is critical that scientists, in tandem with indigenous people living in these critical habitats, can make discoveries so that conservation of these areas can be given a higher priority.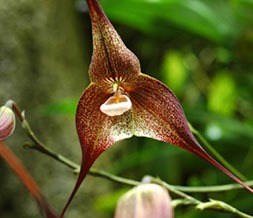 Research and Conservation of the Habitat of La Mesenia, Colombia
In La Mesenia, Colombia
TREE Institute International is helping the Hummingbird Conservancy purchase and protect critical cloud forest habitats in Colombia that the local people are logging. The forest is home to eleven species of threatened birds, including two that are critically endangered, one of which is the dusky starfrontlet, a hummingbird that was only recently discovered. The forest is also home to an amazing variety of plant life, especially orchids, which include the species of the rare genus called Dracula!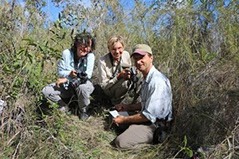 Research and Conservation of Butterflies of Cuba
In Cuba
TREE Institute International has been working with Cuban scientists to monitor butterflies, especially rare species, thanks to the time and expertise of Dr. Marc Minno. Their work revealed two new species of butterflies. Please read about the exciting news in our "Discoveries" section.
Conservation of the Endemic Red-Listed Palm: Copernicia Fallaensis
In Cuba
TREE Institute International will conserve and protect in perpetuity the largest remaining population of this magnificent palm, which is currently on an agricultural site.

Conservation of Endemic and Endangered Plants Occurring in the Sierra Maestra Mountain Range
In Southwestern Cuba
Through an exclusive MOU between the Cupaynicu Botanical Garden and TREE Institute International, scientists will research the plants that have been identified as endemic and endangered in the Sierra Maestra mountain range. Plants will be cultivated in the Cupaynicu Garden.
Research of the Endemic Palms of Cuba
In Cuba
TREE Institute International continues to support the most preeminent palm specialist of Cuba, Dr. Raul Verdecia, who in 2016 found and identified a new species. He is currently working on confirming two new natural hybrid species.